WhatsApp chatbots allow customers to converse with the companies on a regular basis, even when the company is offline, like, say, when it's past business hours. They allow customers are also able to give constant feedback and communication.
---
The trend of WhatsApp chatbots is a growing rage for business owners.
Businesses are slowly starting to understand the need for WhatsApp chatbots into their sales process. These chatbots provide a two-way constant interaction between you and your customers.
What's more, WhatsApp chatbots save companies and sales teams a lot of time on touch base interactions thanks to AI and automation. This allows you to spend more time on things that actually matter.
In this article, I'll go over how you can use WhatsApp chatbots in your business as well as use-cases specific to the industry you're in.
Understanding how Whatsapp Chatbots works for your business
There are two byproducts of WhatsApp— the WhatsApp Business Application and the WhatsApp Business API.
To understand these terms, let's first define what API stands for. API is short for Application Programming Interface. It enables applications on different platforms to communicate with one another.
Think about when you book a movie ticket online. You book the ticket by visiting a website. The ability to access the site through your phone and book a movie ticket all thanks to API.
Now that that's out of the way, let's look at how the two aforementioned byproducts differ from one another,
WhatsApp Business Application is free to download and setup. The catch is that one of your employees will have to manually respond to customers.
In the case of WhatsApp Business API, you can automate messages, select the customers they wish to send/not to send messages to, etc. This automation is a lot like that of a chatbot.
Here's a quick comparison between the WhatsApp Business Application and the WhatsApp Business API.
As you can see from the above infographic, it's quite obvious why you would want to invest in WhatsApp Chatbots.
Here are some core benefits:
They allow employees to focus on vital tasks rather than trivial tasks, saving more time.
You can easily set "away" messages which will be sent to a specific set of users when your business has off-business hours.
You can choose to whom from your audience/users you want your message to be sent to. You can either include a set of people for a message chain or exclude people from a message chain.
It enables you to set preset messages and schedule them to be sent to customers.
The cost per message that you send via Whatsapp Business API is way cheaper than a text message.
You can easily form groups, share or even receive files from your customers.
WhatsApp is much safer as it has end-to-end encryption, meaning it's safer from hackers than most messaging platforms.
WhatsApp Chatbot Use-Cases (per industry)
Below is a list of use-cases for WhatsApp Chatbots used for sales, customer service, or business in general. These examples are specific to an industry or niche.
WhatsApp Chatbots for E-Commerce
Support in Sales Funnel
Customers can interact with your e-commerce company's WhatsApp Bot during the sales process and ask queries. Customers can ask about the price, quality, quantity, delivery date, etc. Customers can also schedule refunds, return products, and exchange products, all using the bot interface.
Placing orders
A WhatsApp Bot can help customers place orders by funneling them through ads. Collect leads from interactive ads on Instagram, Facebook, and Browsers using 'Contact Us' WhatsApp CTA's and guide them through the process.
Feedback and CSAT
Feedback and ratings are a key part of the post-sales process in the e-commerce industry. Companies send out emails to customers after every purchase to collect reviews, feedback, and CSAT. Send outbound messages to customers on WhatsApp and automate these processes at scale.
WhatsApp Chatbots for Real Estate
Collect details of interested customers
As we mentioned earlier, losing a real estate lead costs a large $ amount. Use a WhatsApp Chatbot so that customers can talk to you on a platform of their choice. Collect information like name, email ID, phone number, budget, no of bedrooms, location, etc. After you've generated the lead, simply continue the conversation on the same thread and convert them to a sale.
Visit Booking and Confirmations
Once a company's generated a lead, the next step is to coordinate a visit to the site. Instead of having an endless chain of emails or constant back and forth calls, move to WhatsApp. Customers can schedule visits on WhatsApp and companies can send them reminders on the date of the visit.
Payment Reminder
Customers can also be sent reminders for pending payments, form EMI's to maintenance. Gently nudge customers to clear dues and ensure you don't have to chase them after the due date.
WhatsApp Chatbots for FinTech Companies
Reengage incomplete leads
Customers who have dropped off during the lead generation process can be encouraged using WhatsApp. From resubmission of documents to collecting necessary details, improve your conversion by engaging customers who would've otherwise been lost.
Educate prospects into customers
Financial products have steep learning curves. This often deters customers from signing up, purchasing or reviewing your product. Engage your customers and answer their questions through your WhatsApp Bot. Automate your FAQ's and seamlessly transfer high-level queries to human reps.
Provide 24/7 Support
When it comes to money, customers demand quick and timely support. Provide excellent customer support to your customers around the clock using a WhatsApp Chatbot.
WhatsApp Chatbots for Insurance Companies
Document Submission
Collect income documents, address proof, ID proof and age proof using WhatsApp. Customers can take pictures and send it to the company using WhatsApp for one-touch document submission.
Contract Renewal and Payments
An insurance company can use WhatsApp to remind customers where terms are running out or when payments are due. This reduces drop-off and encourages renewal.
Automate Claim Processes
When customers inevitably file for claims, they're in a state of duress. Unnecessary delays and unsatisfactory service ruin even the best customer experience in previous steps. WhatsApp can ensure that every claim is taken care of, through easy document submission and quick claim status confirmation.
WhatsApp Chatbots for Logistics Companies
Location updates
Most queries logistics companies entertain are low-level and easily automated. 80% of queries come from 20% of a company's dataset. Use a WhatsApp Chatbot to answer these queries and allow your human reps to handle high-level interactions that require human support.
Lead Generation
Generate leads by interacting with prospects who're interested in availing a company's services. Ease customers through the sales process by removing sales hurdles. Encourage customers to engage with you on WhatsApp and generate leads.
Receive feedback about transportation and delivery
Constant feedback before the delivery or at a later stage can be collected from the customer through the bot. This enables the logistics companies to analyze various factors such as their delivery service, condition of goods at the end of delivery, performing their due-diligence.
WhatsApp Chatbots for Automative Companies
Inquiry to the car-dealer
The customers can reach out to the car dealer via WhatsApp chatbot for any servicing related issue. They can request for servicing, alteration of any part, etc. The person can also enquire about the nearest servicing station for him/her to visit for any servicing issue.
Reaching out to customers who are looking to purchase a vehicle
After the customers visit the site or fill-up a form, they can be contacted. If there are any offers or reductions, they can be informed. The customer can be asked to book a slot for visit or booking a test-drive etc.
Test-drive booking
The customers who are interested in experiencing a test-drive prior to making a purchase decision can schedule one via WhatsApp chatbots.
WhatsApp Chatbots for Travel Companies
Selection of a trip package
The customers can reach out to the company to inquire about any travel and tourism package. They can also inquire about any package that might fit their budget or place of destination. Everyone has a different priority given to the factors that help in determining the package. Under this, people can also book their flight/train/bus tickets to reach a particular destination.
Providing support to customers while they experience the package
Also, while on the trip if the customer faces any difficulty or there is any sort of confusion, such as a change in location, incorrect address, etc. then the customer can revert back on the WhatsApp bot. An agent can be connected to the customer if the question gets too technical.
Reaching out to the customers who have shown interest in any package
Travel agencies like Make My Trip can reach out to the customer on the basis of their visits and previously booked packages.
Over To You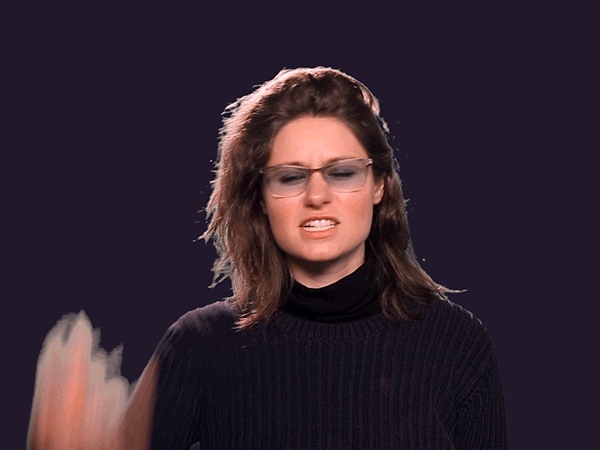 That does it for our guide today.
Regarding the above list of industries, it's worth noting that WhatsApp does not allow companies dealing in Healthcare or any government body to get access to WhatsApp Business API.
Ready to add WhatsApp Chatbots to your company's repertoire of marketing tools?
Talk to automation experts at Verloop.io. We'd love to help you better understand the deeper functions of WhatsApp chatbots and how they can be implemented within your business.